Conversations for life (Pharmacy Guild) is an Australian, evidence based early suicide prevention program. It moves the dial from late stage imminent risk intervention to early early suicide prevention.
The program provides learners with the knowledge, skills and confidence to commence early conversations with people who are becoming vulnerable, experiencing a personal crisis and or starting to withdraw.
This eLearning program was developed with funding provided by the NSW Government and subsequently awarded to the Australian Pharmacy Guild – NSW Branch. The Pharmacy Guild of Australia (NSW Branch) engaged ConNetica Consulting Pty Ltd to develop this online program.
ConNetica has extensive experience in mental health and suicide prevention. ConNetica, in partnership with the University of the Sunshine Coast's, Engage Lab worked collaboratively to develop this eLearning program, using the existing Conversations for life face to face program. ConNetica and the Engage Lab contributed additional resources to ensure its successful completion.
The program provides participants with:
an awareness of the prevalence of mental health and suicide in Australia
an understanding of life events and social determinants that contribute to mental illness
the skills and knowledge to identify signs and debunk social myths
tailored mental health conversations planning tools
problem solving and communication strategies, and
list of suitable referrals, support options and resources at local and national levels.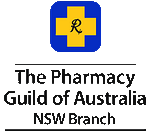 About Instructor
Login
Accessing this course requires a login, please enter your credentials below!